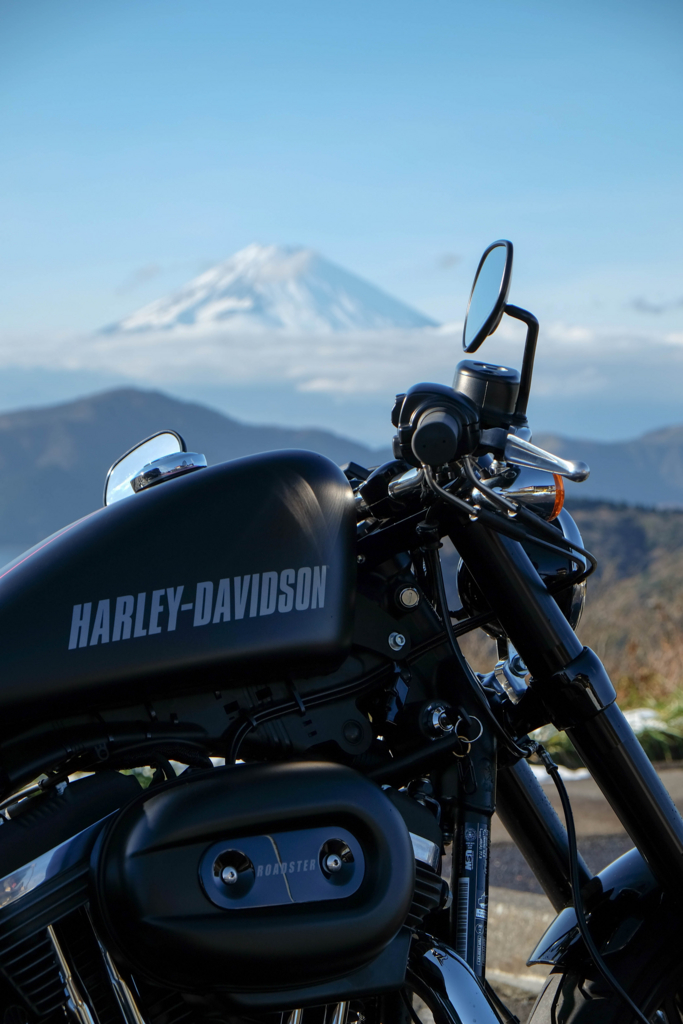 Well, I went to the touring last week.
This time I want to take pictures of Mt. Fuji and XL1200CX Roadster somehow and plan touring Mt. Fuji.
In the case of
As shown in the map below, I will aim for Lake Shoji from the central road. Stop by the roadside station · Narusawa on the way ...
Follow Mt. Asagirikogen and south of Mt. Fuji skyline. I plan to return home from Gotemba at the foot of Mount Aitaka at Tomei.
Hachioji's tollgate. Although I got out of the house at about 7 o'clock, the display on the electric bulletin board "accident traffic jam. Sagamiho 7 km" is displayed.
I work hard from the morning and pass through. The accident was a large bike with a pania and a wagon.
Well, let's be careful.

In the case of
Crossing traffic jams from Otsuki to Fujiyoshida line. I go down at Kawaguchiko and stop by Masayosu Road station · · · It is cloudy on Mt. Fuji and I do not feel like shooting.
I will rework and head for Shoin Lake.

In the case of
And ...
Pictures that I took ...
This is it! It is! It is! It is!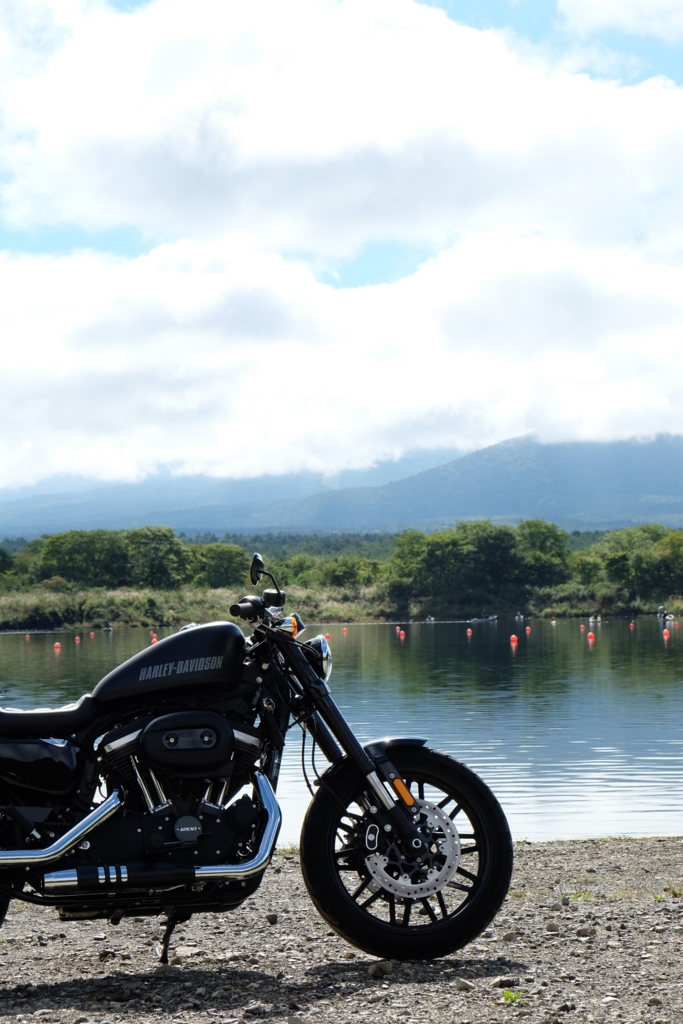 Do you see somewhere behind?
It is like Mt. Fuji.
Looking with the eyes of the heart, I do not feel beautiful!
... I like it.
After all, I can not take photos here.
In the case of
instead? , I had a valuable experience of running the shore of Lake Shoji on a roadster. You can also go unexpectedly dart. I ran over and standing and ran.
It seemed fun to have people coming to camp with Harley, Trike or Triumph Tiger.
Although I could not see Mt. Fuji.
In the case of
Well, it was "Family restaurant Anjiki" that came to heal the injury with Gohan. Deer curry is famous, but I did not hesitate and asked for "Yakuzen Hoto".
It is not amianta · · · but I do not like curry so much.
Behold, this large volume!
This pot, it is a pot petting with some people normally, is not it?
There was a volume and it was tasty, it came from the core of the body.
In the case of
Besides, some of the riders were eating Gohan. Is it famous?
In the case of
And the road station · Asagiri Kogen.
When the weather is nice, I heard that you can take good photos of Mount Fuji and your car from the back ranch.
I hope the weather will be good.
In the case of
Something like Mt. Fuji going west, going counterclockwise the more it gets cloudy.
Furthermore, when heading for the Mt. Fuji skyline, there is a violent fog. I go forward with a feeling of almost white out.
Then, when you turn the branch "to the side of Mt. Fuji" ... Fortunately it will clear up.
However, traffic volumes increase dramatically. that's strange. Fujinomiya city, and further instructions to Tomei · Shinto noun comes.
I have no choice but to check Google Map on the shoulder ...
It is "Left to Mt. Fuji" just before!
I completely misunderstood. Although it is necessary to head towards Mt. Fuji, it is said that it will fall.
I decided to take the Shintoshi name from Shin Fuji obediently thinking for a while, although I am lost but also thinking about the time of the return.
After all, the reason for making a mistake is not due to fog, it is because of the belief from the map you saw in advance. However, it may have confirmed the mobile phone if there is no fog.
At first, I have a smartphone stand, and sometimes I used it as a navigator, but I feel that the trip will be uninteresting somewhat, the smartphone put it in my pocket and takes it out appropriately.

In the case of
It was full of touring that did not go as you wanted like this, but that is also good.
In the meantime, this road I found. I like it for a moment.
The whole process is over 300 km.
The fuel economy was 22 km/l.
By the way, the top photo is Mt. Fuji that I took on another day.
There is also such a photograph.